Explosion-proof process gas chromatograph is designed for the continuous automatic measurement of the mole fraction of combustible natural gas (CNG) components in accordance with ISO 6974, followed by calculation of the component values ​​of the composition variables of the calorific value, relative and absolute density, compressibility factor and Wobbe index under ISO 6976.
Applications
Process gas chromatograph MAG for natural gas analysis system can be used in commercial accounting and monitoring gas quality at the gas metering and gas distribution stations, automatic control systems and process control refineries, petrochemical, and other gas processing plants.
Features
Backflush of C6 + 5 min;
Flow rate of carrier gas is up to 12 ml / min;
Additionally, for natural gas it is possible to analyze:

Methanol;
Helium and hydrogen;
Extended hydrocarbon composition with the hydrocarbon dew point calculation.

Analysis of natural gas of variable and extended (by certified measurement methods).
Metrological Performance
MAG process gas chromatograph was certified for compliance with requirements of the International Organization of Legal Metrology, i.e. OIML R140:2007 "Measuring systems for gaseous fuel" and Welmec 7.2.2018 "Software Guide (Measuring Instruments Directive 2004/22/EC)".
This certificate allows to apply MAG GC in commercial natural gas quality metering and monitoring systems around the world.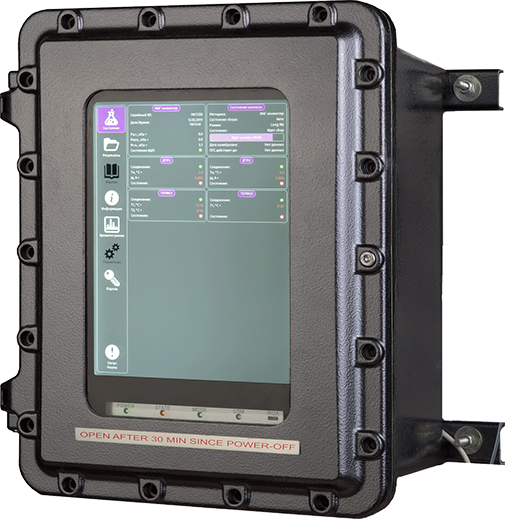 Option: can be manufactured in a laboratory based design.