This chromatograph in explosion-proof design is intended for on-line automatic measurement of the content of organic and non-organic matter in gas mixtures, liquefied gases and liquids.
Features
Analyzed fluid - gas, liquefied gases, liquid;
Type of detector: TCD, ECD, FID, CCD;
Flexible modular design allows you to adapt the chromatograph for a wide range of tasks (up to 4 independent analytical channels).
Applications
Quality control of natural gas and LNG, including:
Analysis of natural gas and LNG according to ISO 6974;
Analysis of natural gas of variable and extended composition according to certified measurement procedures;
Analysis of sulfur-containing compounds in natural gas according to ISO 19739;
Control of the natural gas and LPG processing, including:
Analysis of helium concentrate, control of helium membrane treatment process;
Analysis of NGL and liquefied hydrocarbon gases in gas fractionation plants;
Control of natural gas and LPG desulfurization processes at GPPs;
Determination of methanol and other oxygenates in various hydrocarbon fluids;
Control of technological processes in petrochemistry, including:
Control of olefins production (analysis of ethylene, propylene, butylene fractions);
Control of production of MTBE and TAME (analysis of hydrocarbons, ethers, alcohols);
Analysis of process flows and product sales in the production of rubbers;
Control the quality of various products of organic synthesis, including alcohols, glycols, ethers and esters, aldehydes, ketones, fatty acids, etc.;
Flow measurements in various industries, including:
Analysis of various volatile organic compounds, including plant emissions;
Analysis of synthesis gas, coal gasification products, biogas, pyrolysis products;
Analysis of hydrogen-containing gas;
Analysis of permanent gases (He, H2, N2, O2, CO, CO2).
The above list is not limiting. To clarify the possibility of using MAG GS to solve a specific analytical task, it is necessary to fill in the data sheet.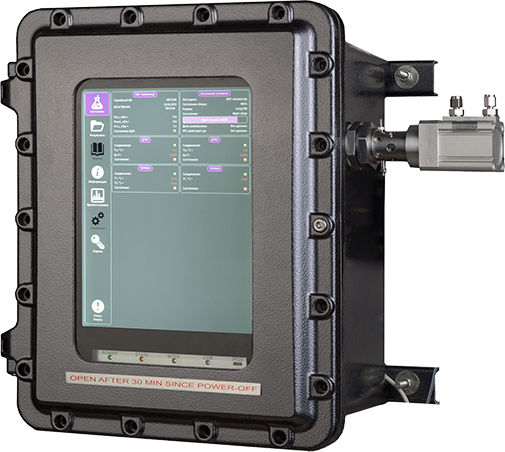 Option: can be manufactured in a laboratory based design.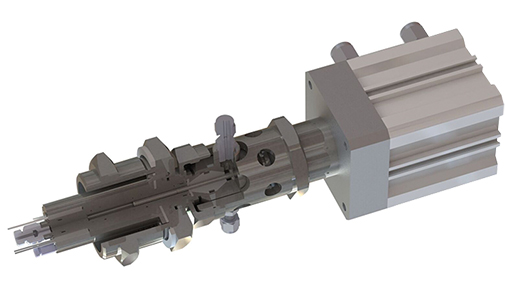 Option: liquid sample injector. External heated sampling valve or injector-vaporizer provides direct introduction of vaporized liquid sample into analytical column without any losses of analyzed compounds. Maximum temperature of the injector is 220°C.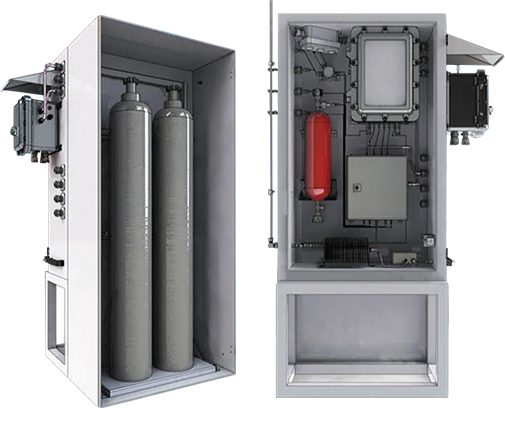 Option: heated cabinet. MAG GC can be accommodated into a heated cabinet instead of using block-box which is more cost-efficient solution. The cabinet includes everything that is needed for GC: sample conditioning system, calibration gas cylinder, cylinders with carrier gas, controlled heating and lighting systems.