Portable Oxygen Analyzer is an explosion-proof, compact, convenient, autonomous and accurate instrument for measuring the oxygen content in gases at remote facilities and in laboratories.
Features
Operates at temperatures up to -40 °C due to temperature control of sensor;
Long operation from the built-in accumulator with a possibility of recharge from automobile power supply and from a network of 220 V;
Does not require additional gases and sample preparation;
Small size and weight.
Application
Operational monitoring of the oxygen content in the CNG in field conditions, including when commissioning gas pipelines after routine maintenance;
Mobile control of the oxygen content in the gas in the power system, food, chemical, oil and gas industry.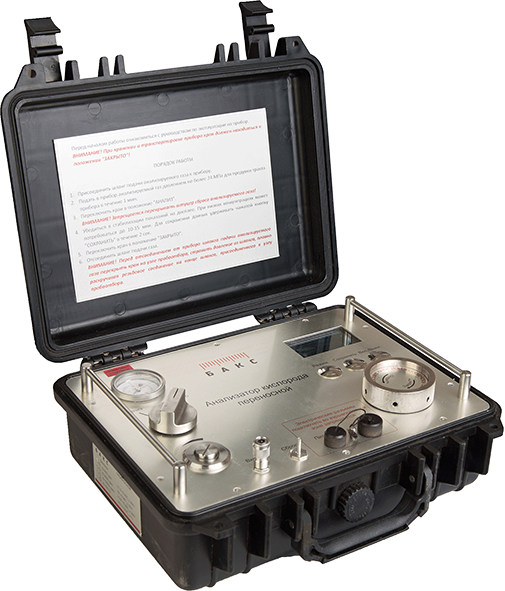 Note: Depending on the type of oxygen sensor installed, the measurement ranges can vary from 0-500 ppm to 0-100% by volume