AnOd Transmitter is a simple and budget-friendly version of odorant gas analyzer designed to promptly monitor mercaptan sulfur concentration in various points within the gas distribution network.
Features
Automatic operation, no operator actions required;
No PC needed: all operations are performed by an integrated microcomputer;
Data transmission to external devices;
Easy to install: the device is easily mounted on a pipe near odorization plant;
Temperature in the installation area: from +5 to +50°С;
Hydrogen sulfide separation (optional);
Low cost of purchase, ownership and maintenance
Application
The analyzer may be used to monitor the operation of odorization plants in gas distribution station (GDS) and to measure the degree of natural gas odorization in different points in the gas distribution network.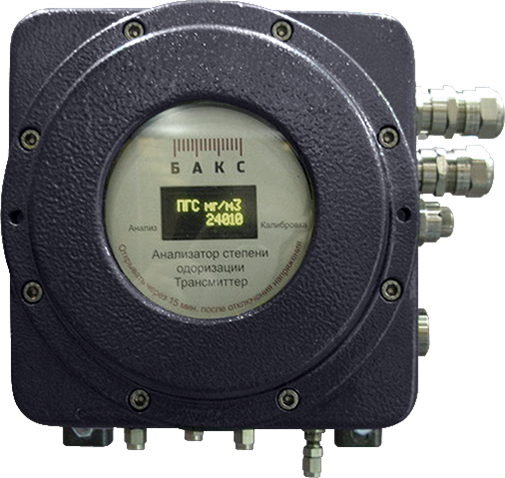 Application: it may be used to control odorization plants operation in GDS.