FGTP is a complex automated solution for conditioning fuel gas from boiler houses, turbines, from local sources or from external sources, with full cycle of the gas feed preparation and metering.
Основные функции
operation with several gas sources, with different input pressure;
gas filtration to required purity level and maximum dimensions of solids;
gas heating to required temperature;
gas pressure reduction with output parameters monitoring (pressure, temperature, flow rate);
standalone operation, with data transmission to a higher control level;
automatic control from higher level or manual control from a local operator panel.
Состав комплекса
inlet lines package (ILP);
filtration package (FP);
gas heating package (GHP);
regulation and reduction package (RRP);
monitoring package (MP);
automation and control package (ACP);
utility system (US);
modular building (MB).
Особенности
Rigid requirements to design and manufacture quality, adherence to both Federal Law and international technical regulations, together with quality management system based on risk assessment.
Thorough quality control of materials and components
Each item number of equipment and materials used the complex is traced from purchase to exact point of installation, each process is approved through additional tests in independent laboratories, approval documentation package for components is prepared in the front-end project phase and approved with several project companies, down to the customer.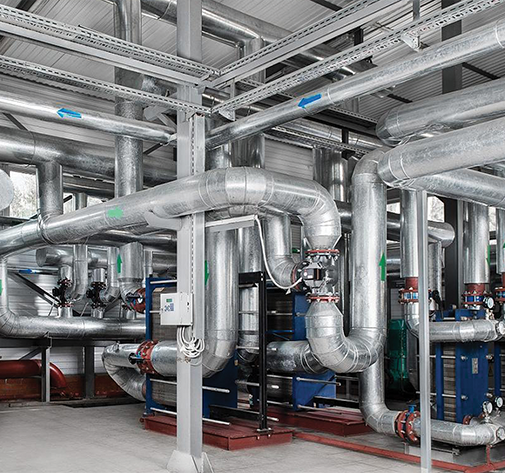 Fuel Gas Treatment Package (FGTP)